Window Repair • Window Replacement • New Windows • Entry Doors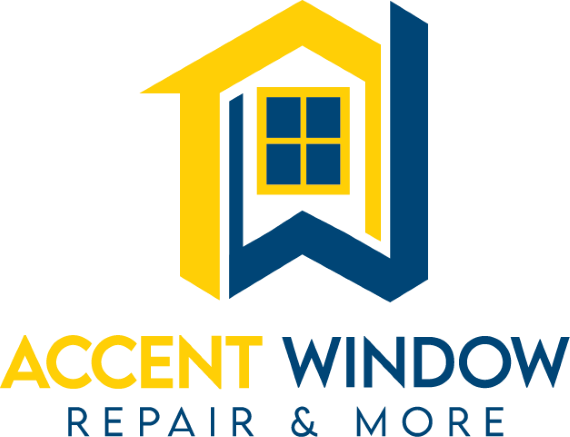 Window repair • Window replacement • New Windows • Entry Doors
Window Repair or Window Replacement?
If your Macomb County windows are foggy, leaky, cracked or broken, or just aren't giving you the performance you feel they should, you might be confused about whether you should repair or replace them.
Window replacement is a logical choice, but there's the cost of new windows to consider. Window repair is less costly, but is it an option for you?
Older, single-pane windows are generally simple to fix, but if you have more modern double or triple-pane sealed windows, repairing them might not be possible at all.
That's why you need the window repair and replacement experts at Accent Window Repair & More.
Southeastern Michigan's Premier Window Repair Specialists
With over 40 years' experience repairing and replacing windows for home and business owners throughout Southeastern Michigan, Accent Window Repair & More in Shelby Township is the clear choice when you need professional advice about replacement windows or window repair.
For your free consultation and estimate, call us today at 586-843-3461 or use our convenient online form.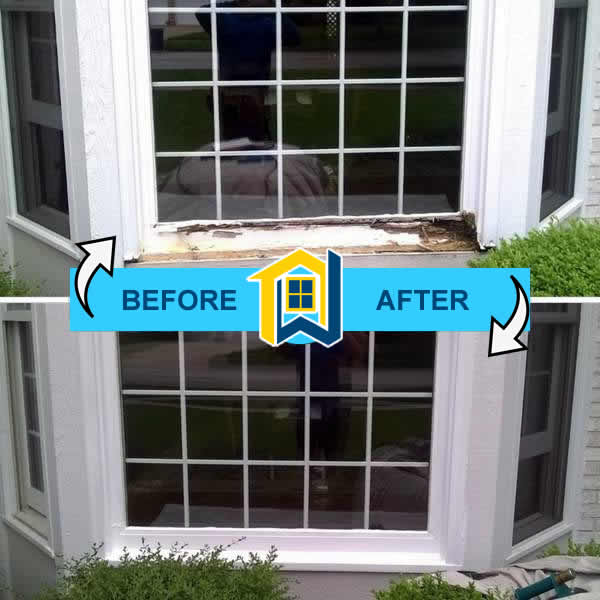 Accent Window Repair & More is your go-to professional home repair company with 43 years of experience and specializing in wood window repair, wood rot repair, glass replacement, exterior painting, and more.
Formed to help homeowners save money by offering window repair services rather than simply replacing damaged or rotted windows, we are a company that takes genuine pride in everything we do.
Using only top-quality materials combined with expert workmanship and good, old-fashioned careful attention to detail, we offer Shelby County and Southestern Michigan homeowners our hard-to-find specialty services at affordable prices.
• Wood rot repair
• Sash replacement
• Fogged glass repair
• Broken glass repair
• Broken seal repair
• Window resealing and recaulking
• Wood window rebuilding
• And more…
We invite you to explore our site and call us at 586-843-3461 or use our convenient online form.
John was out to look at our problem with door. He arrived on time, was very knowledgeable, pleasant and identified our issue. Highly recommend their services.
John from Accent Window came to our house to take a look at our kitchen bay window. The window was leaking on the inside, getting the drywall wet after every rainstorm. He looked at our window and showed me areas of possible issues. I followed his advice of repairs I could do myself and after yesterday's heavy rain, I was so happy that there was no more leak. Much appreciated. Thanks John.
My experience with Accent Window Repair & More was great. The individual who came out for the quote was on time and responsive to all my questions. The company answered their phone within the second ring each time I called as well! Even though we decided on a different route for our window repair, I would highly recommend this company.
ACCENT WINDOW REPAIR & MORE
September 22, 2021.
WE APPRECIATE YOUR KIND WORDS AND WILL DEFINITELY PASS THIS ALONG TO OUR INSTALLERS! Hello - this is Patricia Salemi. We had our 3 windows installed on Monday and I'd like to compliment the two workers who did the installation. They were very professional and discussed everything with us.
Jim Cook
August 18, 2021.
professional and knowledgeable experience with John/Marcus and their team of purchase and installation of new glass for several windows.
Michael Garofalo
July 12, 2021.
Truly positive experience with John (owner) for his knowledge and guidance with all the windows on the market currently and can't says enough of how great the installers were...an absolute example of pride in workmanship! Thank you!
Janice Jackson
June 26, 2021.
Excellent work and responsiveness. Called them for a broken pane on a large Pella bay window. Since Pella did not make the size anymore, it would have cost me thousands of dollars to replace with a new bay window. Accent window made a new sash in their shop to match the existing frame; the job looks beautiful and it was done fast. The service guys were really professional.
What are you waiting for?
Your beautiful windows and doors begin here.