Looking for window repair, window replacement, door replacement, or other home services in Shelby Township or Southeastern Michigan?
For over 40 years, Accent Window Repair & More has helped homeowners save money by repairing cracked or foggy windows and restoring damaged or rotted wood window sashes and frames. But did you know we also install top-quality replacement windows and doors, provide expert exterior painting, and more?
Window Repair Can Save You Money
Did you know that your old, drafty, even rotting wood windows can very well be repaired?
Having your windows repaired can save you up to 95% of the cost of replacement windows, and who doesn't like to save money? Accent Window Repair & More can handle:
• Wood Rot Repair
• Wood Window Rebuilding
• Sash Replacement
• Broken/Cracked/Fogged Glass Repair
• Resealing and Caulking
• Board Replacement
You don't have to live with foggy, cracked, or broken glass
Do you have foggy windows or moisture between your glass that you can't wipe off? Are there cracks in your window glass, or do you have a pane that's completely broken?
Call Accent Window Repair & More for a free estimate and we'll show you how we can save you money by just replacing your glass and keeping your existing sash.
If the idea of saving the time, hassle, and cost of replacement windows appeals to you, then schedule your free window repair consultation and estimate. Our trained window and glass repair technicians will give you an honest evaluation based on our 43 years of experience. 
Call us today at 586-843-3461 or use our convenient online form.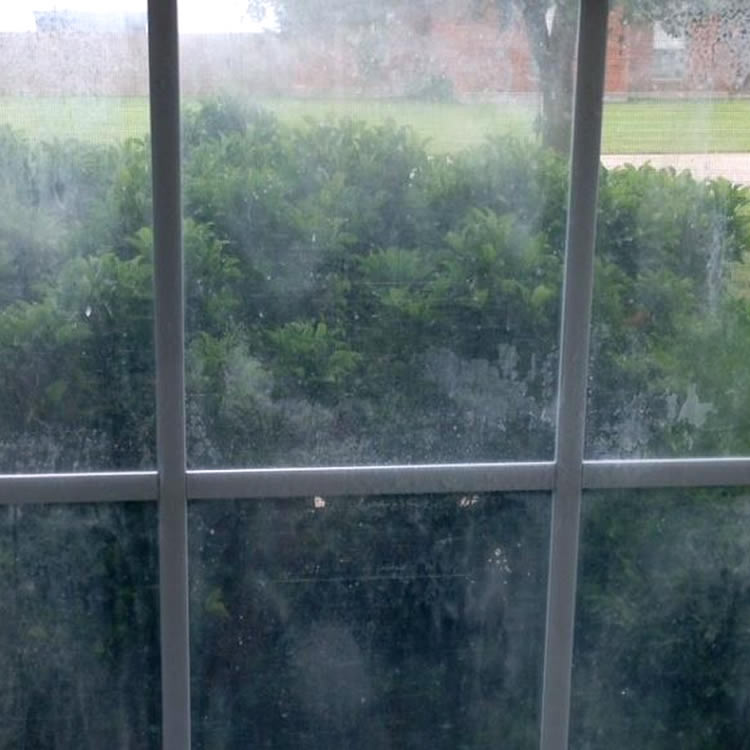 Replacement Windows When You Need Them
Accent Window Repair & More specializes in repairing and restoring old windows, and we recommend that whenever possible largely because of the potential cost savings.
But the fact is, sometimes the damage to the frame, panes, or sash has reached the point that replacing the windows is a better decision than repairing them.
If that's the case, we can recommend and install high-quality, yet affordable, replacement windows and doors from the top manufacturers.
Find out all about our replacement and new construction window options. For your free consultation and no-obligation estimate, call us today at 586-843-3461 or use our convenient online form.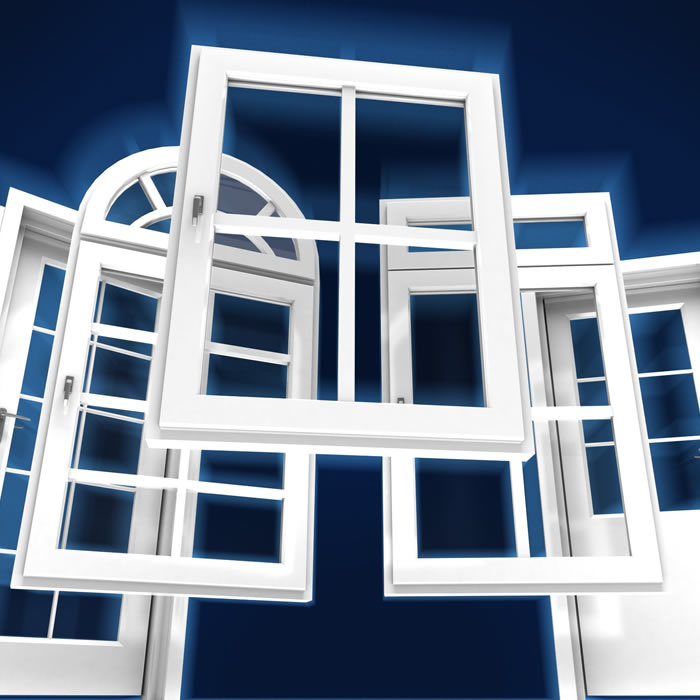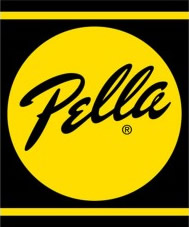 Pella 250 Series (Vinyl)
Legendary Pella craftsmanship in a great-looking vinyl window with frames that are 52% stronger than ordinary vinyl and performance tested for weathering, durability, and color retention.
Exceptionally energy efficient and low maintenance.
Pella 250 Series windows mean no more painting, staining or refinishing – and they stay looking great for years.
Available in both solid and dual-color frame options so you can be sure to find a window that complement your taste and your home's style.
Choose from: Double-Hung Windows • Single-Hung Windows • Sliding Windows • Awning Windows • Casement Windows
Pella Lifestyle Series (Wood)
Designed to fit your life, room by room, these windows offer the beauty and durability of wood combined with style flexibility, exceptional performance options, and 37 time-tested, purposeful innovations.
Feel the Pella Lifestyle Series difference even on the hottest and coldest of days with energy-efficient options that meet or exceed ENERGY STAR guidelines in all 50 states.
Optional sound control glass helps reduce outside noise like heavy traffic, lawnmowers, and snow blowers.
Whether your home is traditional, modern or somewhere in between, Accent Window Repair & More will help you create beautiful wood windows with the most desired features and options.
Find out all about our Pella replacement window options. For your free consultation and no-obligation estimate, call us today at 586-843-3461 or use our convenient online form.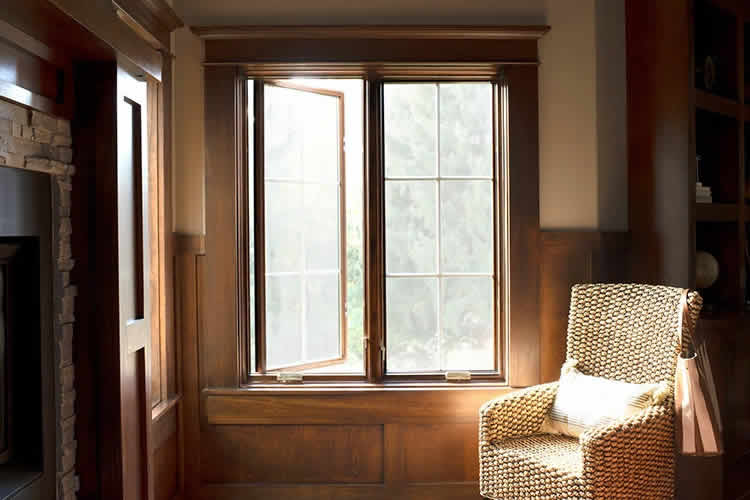 TrustGard Series
If you're looking for a replacement window with the most available options, our TrustGard Series is the one to consider.
With the heaviest vinyl and all-welded construction, combine it with our standard Super Spacer system and our glass, gas, and foam fill options and you've got one of the most energy efficient windows available on the market today.
Looking for color, glass, and grill options? The TrustGard Series has those, too!
Double-Hung
This high-performance vinyl window makes maintenance a thing of the past in standard colors of white or beige. Heavy duty extruded half screens come standard.
Slider
With a contemporary look and modern style, these windows are a perfect addition to any room and will coordinate with any decorating theme. You'll love the almost totally unobstructed view, maximum ventilation and cleaning of both sides of the window from inside the home.
Shapes
Let your creative juices flow with half rounds, quarter rounds, eyebrows, ovals, triangles, and more. Gain new decorating options and light entering your rooms and distinctive exterior architectural design elements.
Fixed Lights
Want outside light but don't need a window to open? Consider fixed lights for a cost-effective solution – or combine fixed lights with other operational windows to create a unique focal point for your home.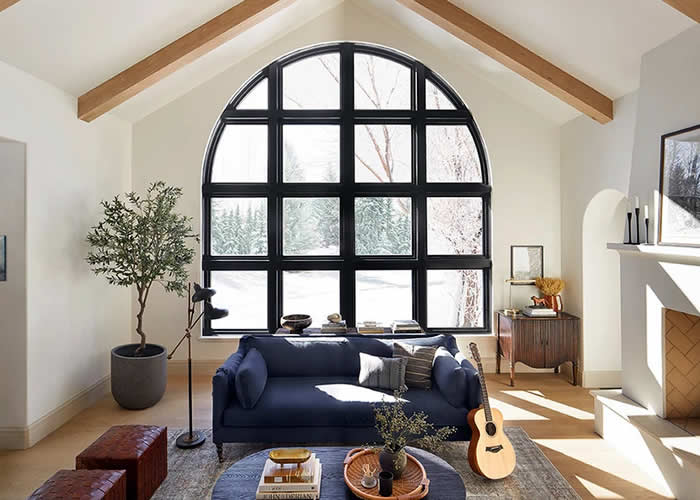 Ask us about double or triple pane low-E glass options and dust-free grilles that are placed in the air space between the window panes in your choice of colors and styles.
Find out all about our Vinyl Kraft window options. For your free consultation and no-obligation estimate, call us today at 586-843-3461 or use our convenient online form.

North Star Exclusive Window Wall Patio Door Collection
North Star sliding glass patio doors offer a a perfect combination of beauty, security and low-maintenance. They are an ideal option when space is tight – and foot traffic is heavy.
North Star patio doors come in nine standard UV­resistant exterior laminated colors. Proven to reduce , energy costs, these doors will remain attractive for years to come while increasing the value of your home.
Exterior Colors
We offer up to 9 full exterior vinyl color options. Choose from a generous assortment ofi traditional earth tones and exciting architectural colors.
Energy Efficient Features
1. Super Spacer® – The Quanex Premium Super Spacer between glass panes resists condensation, reduces noise and boosts R-values by up to 30%.
2. Energy Advantage™ Low-e – This high performance, energy­efficient glass features a near­invisible coating that reduces the amount of heat lost, while letting in light. Where solar heat gain protection is required LoE366 upgrade is available.
3. Energy Efficient Extrusions – North Star's multi-chambered vinyl extrusions save energy and money, and resist warping, cracking and peeling.
Other glass options include:
• Triple glazing (certain sizes only)
• Argon and Krypton gas filled
• Bronze- and gray-tint glas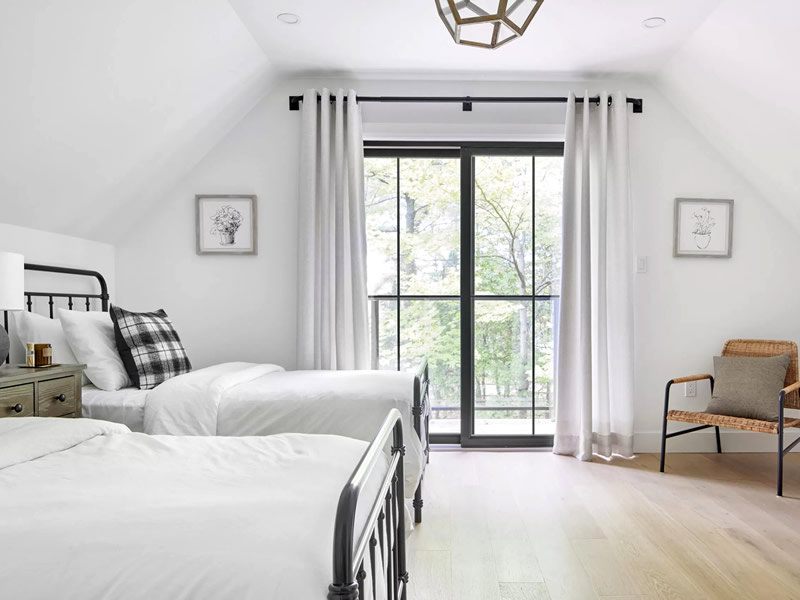 Innovation at your fingertips with Internal Mini Blinds
North Star's internal mini blinds are sealed between two panes of tempered safety glass – no cleaning is ever required! Finger tip controls allow the blinds to be raised or lowered and adjusted to allow for light or privacy.
Find out all about our North Star window wall options. For your free consultation and no-obligation estimate, call us today at 586-843-3461 or use our convenient online form.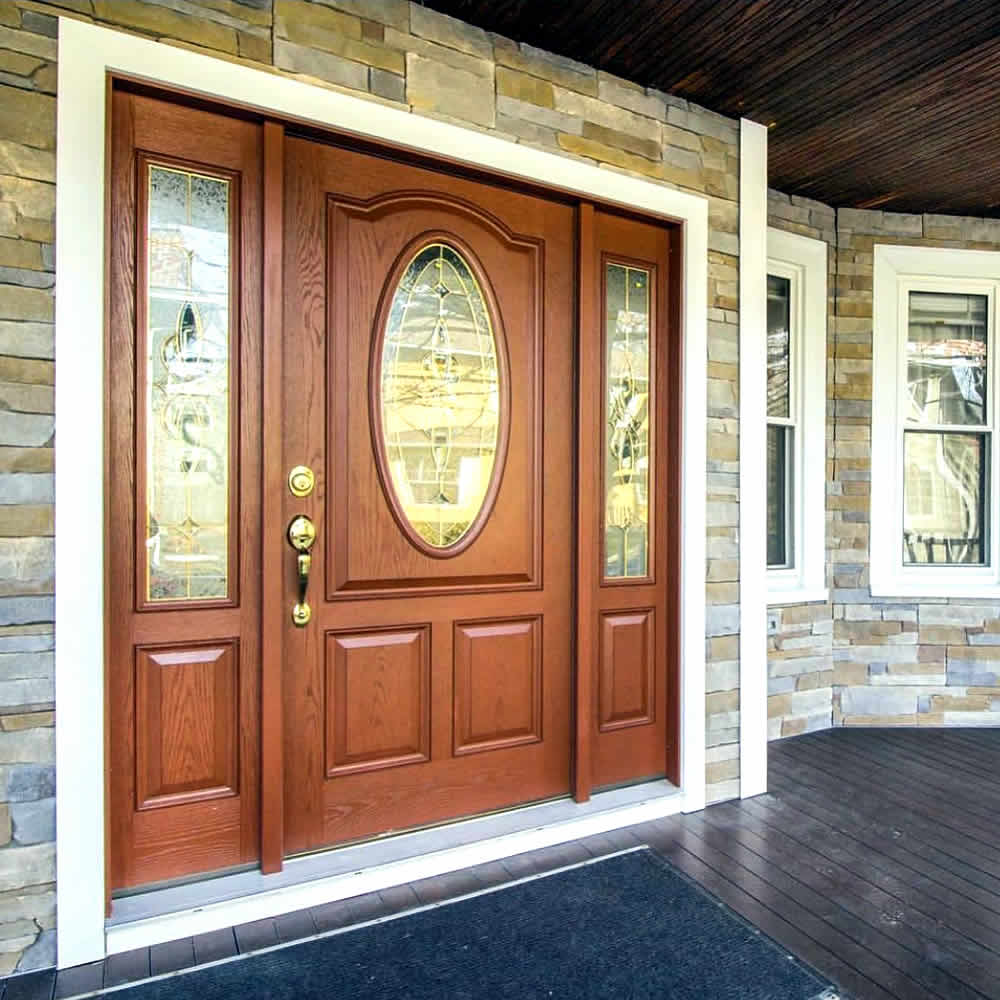 Replacement Doors Beautify Your Entryway
Experience the beauty of a new entry door or sliding door system with selections from ThermaTru, in both wood-grained and smooth textures with many inspired glass designs.
From entry doors and sliding glass doors, from simple lines to elegant arched panels in fiberglass or steel and with options to fit any budget.
Ask us about your range of beautiful replacement door choices,  including:
Classic-Craft Collections
Fiber-Classic Collections
Smooth-Star
Traditions Steel
New Privacy Glass Collection
For consumers who want it all — natural light, elegant designs, and privacy — our new Privacy Glass Collection is the perfect solution.
The four new designs are universal to virtually every one of our doors and sidelites for a portfolio of privacy glass that's unmatched in the industry. If you're looking for an affordable alternative to clear glass and opaque doors, ask us about this flexible assortment:
Chord Glass
Chinchilla Glass
Rainglass
Granite Glass
To schedule your free consultation and estimate, call us today at 586-843-3461 or use our convenient online form. And don't forget, we also carry and install a great selection of sliding glass patio doors.
Exterior Painting Makes Your Home Look New…and more
Everyone knows that a fresh coat of paint makes a home look great, but the benefits go deeper than that.
As our biggest investment, we all want to make sure to protect our home's value. A great way to maintain and even increase our home's value is by keeping the exterior in great condition, and real estate studies have shown that painting your home can add to its resale value.
Fresh Paint = Beauty plus Protection
The fact is, a fresh paint job does more than just make your home look great. Quality exterior paint adds an additional layer of protection to help keep it safe from weather damage, insects, and dust.
What's more, quality paint properly applied by professionals can even help prevent exterior wood from rotting and can help prevent large repairs costs down the road.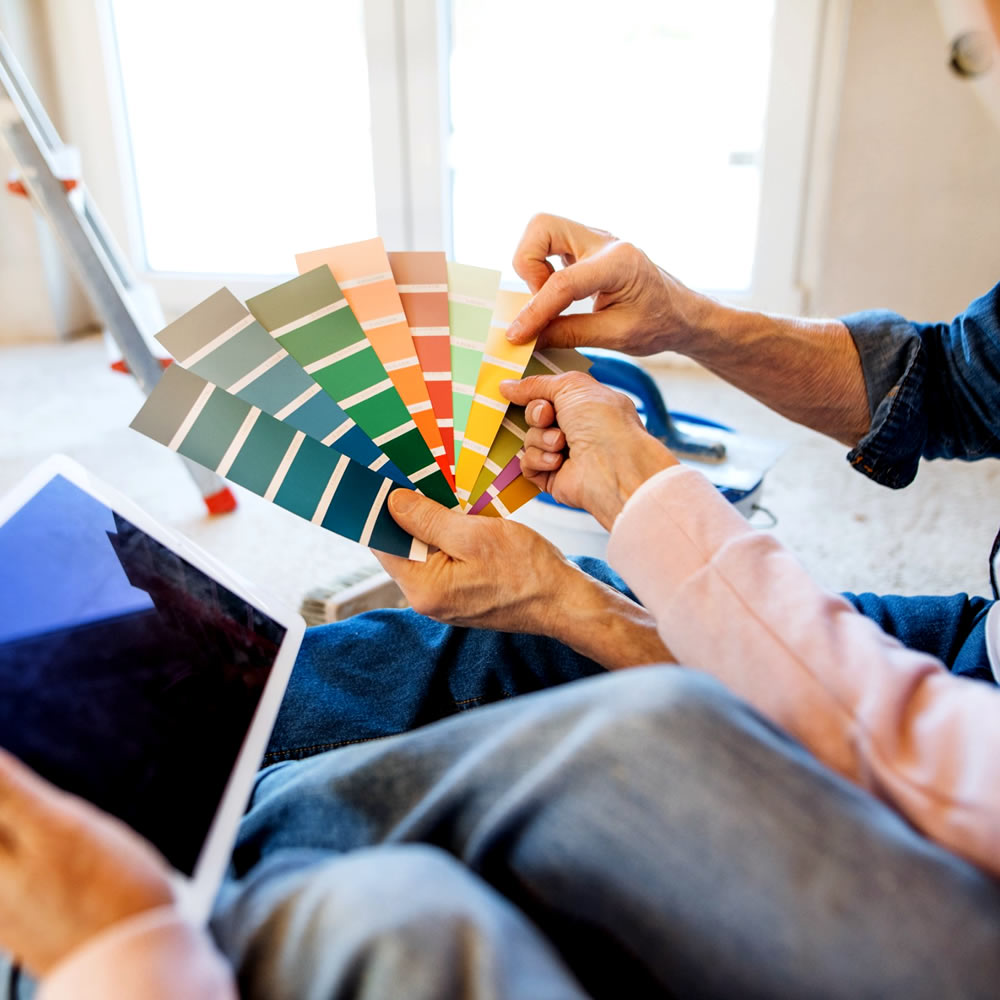 When you're considering giving your home an "exterior facelift" with new paint, call the professionals at Accent Window Repair & More for a free consultation and estimate.
We'll help you choose the right type and quality of paint in the right primary and accent colors, and you can rely on our 40-plus years of experience to deliver an expert paint job that will make your home the envy of your neighborhood.
Call us today at 586-843-3461 or use our convenient online form.
What are you waiting for?
Your beautiful windows and doors begin here.